second-year Pittsburgh Steelers Quarterback Kenny Pickett had his car stolen as he conducted an interview with a Pittsburgh radio station this week.
Pickett was at a local Chevrolet dealership in the Pittsburgh suburb of Monroeville for an interview Wednesday with 93.7 The Fan, according to WPXI.
Shortly after the 24-year-old quarterback discovered his 2023 Genesis SUV was missing, police reviewed security footage as they searched for the vehicle. Authorities eventually recovered the car and arrested 60-year-old Christopher Carter in connection with the theft.
CLICK HERE FOR MORE SPORTS COVERAGE ON FOXNEWS.COM
Police said the car was located outside Carter's home after officers responded to a call about a domestic incident at the address.
KENNY PICKETT HAS NO HARD FEELINGS TOWARD BEN ROETHLISBERGER AFTER FORMER STEELER'S RECENT COMMENTS
Carter was charged with theft by unlawful taking and receiving stolen property.
Both acts are considered felonies in Pennsylvania, Carter also faces misdemeanor unauthorized use of an automobile.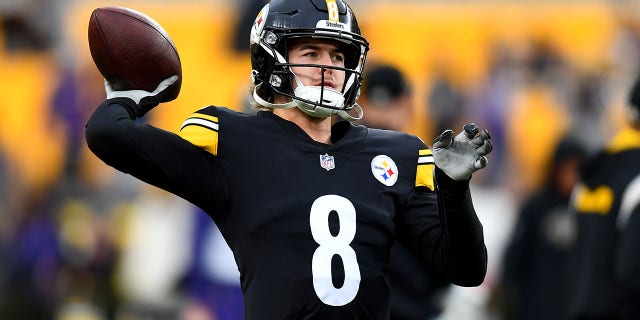 WPXI also reported that Pickett's Steelers playbook was in the vehicle when it was taken, but it was returned to him when the car was recovered.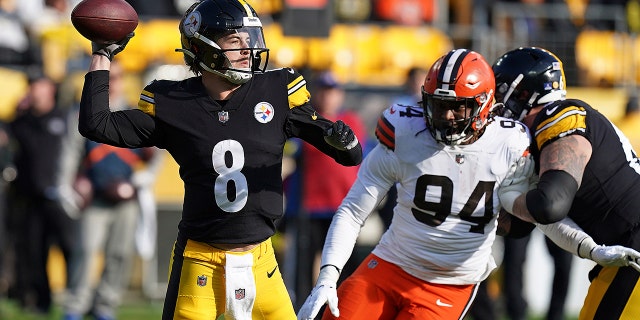 Multiple scratches could be seen on the SUV after it was returned.
CLICK HERE TO GET THE FOX NEWS APP
The Steelers selected Pickett with the No. 20 overall picks last year. He threw for 2,404 yards and seven touchdowns in 13 games during his rookie season.
Pickett played college football at the University of Pittsburgh.